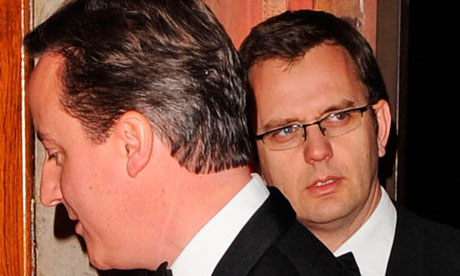 This lunchtime, David Cameron will go to the Commons to face PMQs not just with the Phone Hacking storm raging outside, but with questions about Andy Coulson landing right at his feet. With Coulson now directly implicated in a "cash-for-stories" deal with the police, questions will again be asked about Cameron's judgement (and, surely, one must also ask vital questions of the police).
It should be a very tricky session for the PM, and Ed Miliband – noted for his consideration and sound judgement – may well see this as an opportunity, and, no doubt, the news-clip-one-liner has already been scripted.
The leader of the opposition should be careful. Though News International is being damaged this week, people are still buying The Sun, and it remains a paper that no party leader can do without. Furthermore, both sides have been in bed with Murdoch, and will no doubt do so again. Miliband cannot just concentrate on the comparatively small Cameron element, without focussing on the far wider story, and one wonders how much he can afford to attack the Murdoch empire.
Fools rush in…