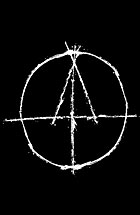 Brutal but baffling, this is a disappointing mixed bag
Director: Ben Wheatley
Screenwriters: Ben Wheatley and Amy Jump
Cast: Neil Maskell, MyAnna Buring, Michael Smiley and Emma Fryer
Plot: Jay and Gal are two hitmen who take on a job to kill three men. The list is bizarre, the people on it being apparently unlinked, nor appearing to have done anything wrong. However, as they begin their killings, they become aware that they are into something far bigger, twisted and dangerous than they could have suspected.
One of the most effectively marketed films of the year, Kill List seems to be most akin to Shane Meadows' Dead Man's Shoes, a brutal and emotional revenge film, made on a shoestring but producing tremendous atmosphere.
Kill List is not a revenge film. In fact, it defies such definition, looking like a hitman film at first, but, even in the very early stages of the film, there are suggestions that this may not be what it seems. In the opening, unpleasant dinner party scene, there is a brief cutaway to show a guest carving an enigmatic symbol into the back of a mirror. Expect the unexpected – you'll have no idea where this story is headed.
The audience is kept off-kilter for the entire film. Nothing is ever explained and all remains a mystery. We don't know why these people are being killed, and though there are hints as to what it is they might have done, we are never told what the hideous film they've made actually contains. And matters never get clearer. We find ourselves lost in dark tunnels. Every aspect of the plot is a mystery.
Whilst this is riveting stuff and filled with intriguing if terrifying characters, it does make the film a somewhat unsatisfying affair. With so little being known, and so much being strange indeed, the film remains hugely distant and difficult to digest.
There is stuff to admire here. The film is atmospheric being in turns distressingly violent then unnervingly ghostly, but many critics have spoken of an oppressive air which I simply did not experience. Nevertheless, it is very well made and has many visually striking moments, particularly in the climactic last fifteen minutes.
It is also excellently acted, particularly by the central pair of Neil Maskell and Michael Smiley. Maskell's Jay is a volatile and violent figure whose fury is at once scary and gripping. Smiley, meanwhile, brings a wry and engaging wit to proceedings and is one of the most accessible aspects of the film as Gal. However, the finest performance is from MyAnna Buring as Jay's long suffering wife, Shel. She is a strong presence but possesses a vulnerability which is devastating.
Many will enjoy the film's many mysteries and argue endlessly about what it all means, but though it is an admirable film, if a difficult watch (its 18 certificate is fully justified and this is certainly not for the faint-hearted), it is not a classic and, given the positive buzz, a bit of a disappointment. Its mysteries are great for marketing, but they leave the audience a little bewildered.